Part Numero 2 of my travel nightmares took place, yet again, in Asturias.
F is for friends who save your ass.
I had just taken my last exam, packed my bags, and was leaving Oviedo and all my friends, some of whom I'm unlikely to see for several years or more, to visit my sister and some old friends in Barcelona. I was crazy excited to see Food because it'd been a couple months and even more excited (sorry, Food) to be back in Barcelona, the city of my heart. However, I'd just said goodbye to some of my closest friends and, in the five minutes I had to spare between grabbing my suitcase and making it to the bus station to get to my flight on time, I forgot something. I didn't realize it until halfway to the Asturias airport (on a bus that had no wifi connectivity and with only my USA phone), but my passport was still peacefully sitting on my bedside table. In Oviedo. 45 minutes away from me.
I did the math: there was no way I could make it to Oviedo and back in time to reach my flight. However, if I could get someone to grab my passport and book it to get to me, I might just barely make it. So, upon arriving at the airport, I called the friends whom I'd just bid adieu, Briget & Leena, and told them about my momentary stupidity. They were clear across town at someone else's flat, so to get to mine it'd be 15 minutes… if they sprinted. The next bus from Oviedo to the airport was in 20 minutes and the bus station was a 15 minute walk from my house. I told them taxi or bus didn't matter; I'd pay for whatever and owe them my firstborn if they could get to me on time.
To have them tell it, they ran through the streets of Oviedo, Brig screaming "Let's go!" while Leena yelled back that she'd catch up later. We did have one casualty—on the way to my flat, Leena tripped, tore the knee of her jeans, and got a bit of a scrape. Running abilities inhibited by wounds, I'd say she did an amazing job.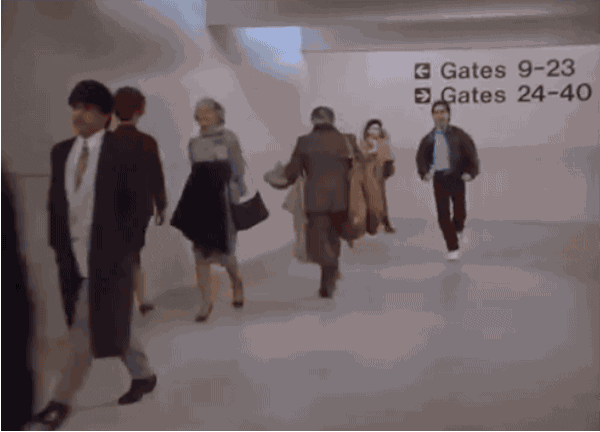 They made it to my flat in record time, given that they weren't normally huge fans of running through the whole city, and one of my flatmates, Liam, met them downstairs with my passport. In order to not have him call me a muppet, some British term for being an idiot that he used all too frequently (though this time would've been the most deserving), when I called I told him I knew I'd lost my ever-loving mind and just please?!
While Leena grabbed a taxi, Brig grabbed the passport. They made it to the bus station, miraculously, on time and then I didn't hear from them for a while. In the airport, I stewed, messaging Food saying things like "I think I'll be there at 9:15ish" and "I believe I'll get the bus from the airport" so that nothing was definite and I had an out if everything didn't go as planned. My flight was leaving shortly—so shortly that they were making last boarding calls and I was still sitting in the airport lobby.
A mere 15 minutes before my flight was set to leave Leena and Brig pull up in the bus. I could see them from the window and sprinted out to get my passport, hugged them goodbye, then turned and ran. They had to make the next bus out, so they were running too, in the same direction. It was like a cliche romance movie, with all of us running on different sides of the airport windows, except that we were waving like loons and laughing hysterically.
I bolted into security, passport in hand, looking like a bat out of hell, threw my stuff onto the conveyor belt, and ripped off my belt. Thankfully nothing beeped or I would've been in big trouble, because as I ran up to the gate, they were scanning the last passenger. I was the last on the plane, but I made it to Barcelona in time and spent a wonderful weekend with my sister and friends.
While my mistakes seem to be a bit pricey—taxi tale for reference—they generally teach me a few life lessons. This one taught me that my friends can do the borderline impossible and that they are absolutely amazing. Los echo de menos a todos!
---
For more traveling nightmares see the Tale of the €350 Taxi or My One and Only Hospital Stay (with the exception of my birth). Join my newsletter to get updated on when & what I post! New blogs will be out each month. Next month's topic? Well, you'll have to just  wait and see.  XoXo, Fernweh